A prospective entrepreneur may see a car wash business as an attractive business. But, is a car wash a good investment these days? There are several advantages to starting a car wash as a business. This business offers affordable and accessible vehicle maintenance and cleaning.
Many people need this business and it makes a car wash seem a very great investment. But this business also has some disadvantages. For example, it requires expensive repairs if your equipment breaks. Before investing in this business sector, there are things you should know.
Pros of Owning a Car Wash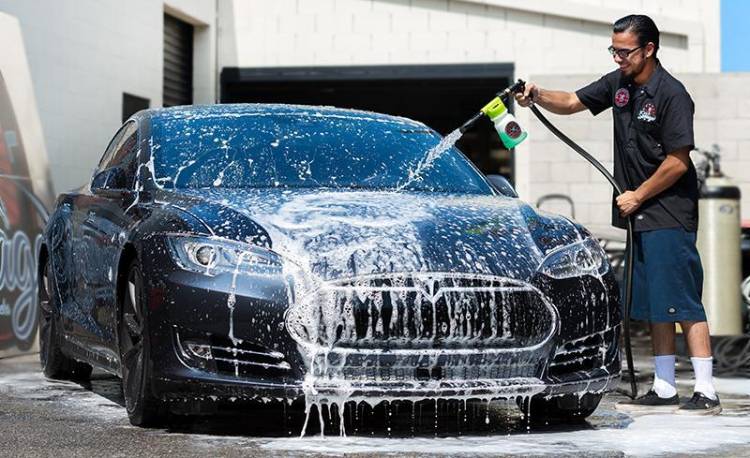 Everyone interested in investing in a car wash should learn the pros of a car wash first. And then you want to compare the pros to the cons to see whether this car wash business is a good business to invest in. Here are some pros of investing in a car wash business.
1. People will always need car washes
In 2018, there were 276.1 million vehicles registered in the United States. Those vehicles must be maintained and washed regularly. Even though younger Americans may not be interested in buying cars or driving their own vehicles, the US is not experiencing a shortage of vehicles.
This means there is no decrease in demand for car wash businesses. Also, car washes cannot be outsourced. When a driver in the US needs to wash the vehicle, he needs to wash his vehicle locally. Is a car wash a good investment?
It is a good business since it can operate only as a brick-and-mortar location, unlike other services that can be outsourced and automated.
2. The car wash business is profitable
Car wash businesses have so many advantages. But the most attractive advantage of a car wash business is the profit you will get from this business. Self-service and small-scale car wash businesses can give you USD40,000 every year.
The bigger one that offers luxury car wash services can net you more than USD500,000 per year. However, the money you need to prepare before buying a car wash that can serve luxury cars will be much more compared to the money you need to prepare a smaller-scale car wash.
Cons of Opening a Car Wash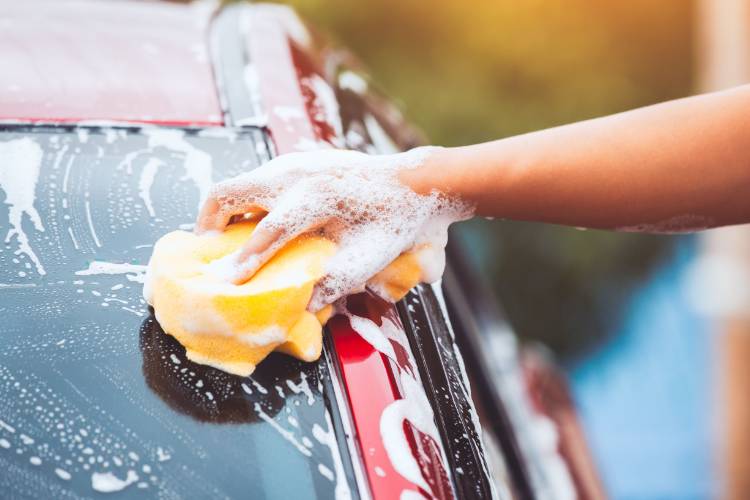 This car wash business may be very attractive and promising. But before you start investing, it is crucial to figure out some disadvantages of this business. Below are some cons of running a car wash business everyone must learn.
1. It can be seasonal
In several markets, car wash businesses are considered seasonal. In snowy climates, many people may prefer to wash their vehicles in the winter. They need to remove salt stains from their cars. And in wet climates, people will wash their cars in the dry season.
In the rainy season, those car owners would let rainwater washes debris and dirt off their vehicle exteriors. In colder climates, those vehicle owners don't want to wash their vehicles at a self-service car wash. Is a car wash a good investment? It will be a good investment if you watch the location.
Get to know what people want in your area and then offer a car wash business that will attract car owners and make them want to wash their vehicles at your car wash at all times.
2. It is not only a car wash business
Owning a car wash franchise involves many things than washing the vehicles of your clients or purchasing a turnkey operation. A disadvantage of owning a car wash business is the complexity of the business and also the high price you need to pay in repairing car wash equipment if it breaks.
If you plan to own a profitable business in this sector, you need to have enough money to cover the replacement and maintenance of any piece of equipment when necessary. Note that one broken part may grind the whole car wash business operation to a halt.
Also Read:
Parking Lot Investment: Is it Profitable?
How To Invest in Solar Farms? Complete Guide
Is A Car Wash A Good Investment? Its 5 Different Types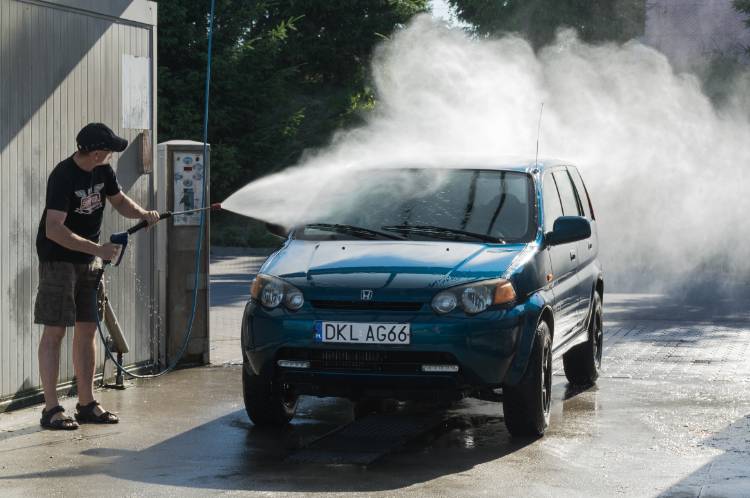 There are at least 5 different car wash systems you can choose these days. Every type requires different considerations that will affect the operating cost. The lower the operating cost means the more profit you will get from this outstanding business. Here are those different types.
1. Full service
This type of car wash business includes a thorough cleaning of the interior and exterior of the car. The driver of the vehicle needs to exit the car to wait in another location so that your business can complete the service. Full-service car wash requires higher operating costs compared to other types.
2. In-bay automatic
Another type of car wash to consider when you want to invest in a car wash is the in-bay automatic type. This type allows the car to enter the wash structure and stay during the wash when the machinery is moving around the car.
3. Express exterior
Another car wash that will give you passive income is the express exterior which uses a conveyor belt in moving the car through the tunnel. And then the stationary machinery will do the washing. This one is similar to the previous type and allows the driver to stay inside the car.
4. Self-service
This one has an empty bay structure and lets the driver pay so that he can use chemicals and equipment to wash the vehicle by himself. This means there will be no or little labor costs. However, this type of car wash may not be as profitable as the previous ones.
5. Flex-serve
This car wash type is a combination of express car wash and full-service car wash. The driver usually will choose an automated car wash with additional service options such as additional interior or exterior detailing services.
If the driver chooses the interior detailing option, this flex-service car wash type has a much higher labor cost compared to other types of car wash businesses. It also increases the operating costs which leads to lower returns for the investors.
Is a car wash a good investment? You can answer this question if you know the cons, pros, and also different types of profitable car wash businesses. Pick a car wash business that will give you the highest return.